Cacao, coffee and agave honey from the producer
We care for your health!
Caracol Purpura Coffe and Chocolate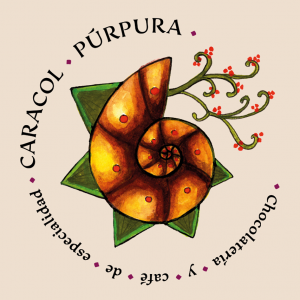 Caracol púrpura works to ensure that each microclimate, shadow crop and family  productive heritage, from every different region of Oaxaca, is recognized for its high profile coffee.
Since 2013, they join their allies (coffee growers), from the harvest to the very last moment of production, including a master roast with all respect for its origin.  
Carlos and Abigail, the owners, travel to communities in the 8 regions of Oaxaca to work with families who grow and produce coffee and cacao. 
Carlos is a Cacao producer from a third generation, and together with Aby, their quest, besides looking for a fair trade, is to innovate and make cacao to have an ancestral and basic function: to nurture people.
Jave Chocolate and Agave Honey
Agave's honey is a natural sweetener that has been approved for its consumption by patients with Diabetes type 2.
Jave is the result of the work of two young Oaxaqueños committed with innovation and the design of a very good quality product, capable of delivering health benefits. They distribute their product already in several parts of the country. 
Their team produces also artisan chocolate produced taking into consideration the historical facts described by Spanish priests and historians. cacao with no sugar or milk, sweetened with agave honey: healthy, tasty, natural. 
Soon available online.